Introduction
Laboratory Overview

Welcome to the website of Laboratory of Planning and Management Systems !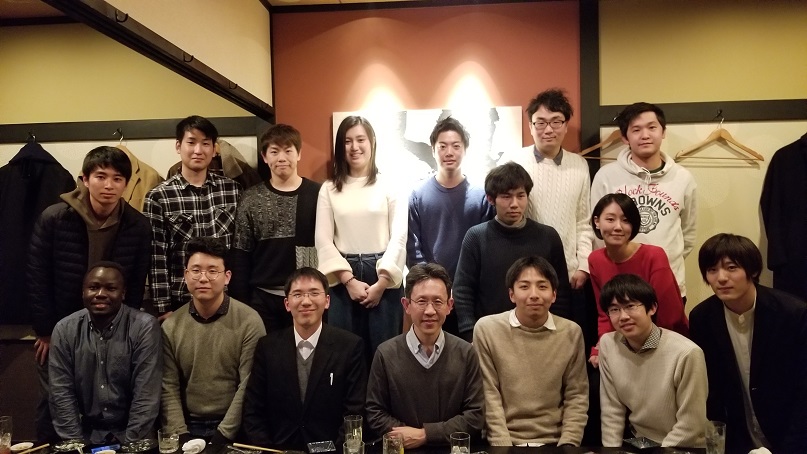 Introduction of Our Laboratory
Development of policy and management methods in an advanced knowledge society
In the knowledge society, creative and diverse activities have emerged, while more flexible decision-making tools are needed for policy makers to deal with complex issues. In order to find a better social system, we propose tools, methodologies, and policy theories to solve problems by analyzing the following topics from an economic perspective: communication and human behavior, optimal forms of business investment, social capital development and maintenance strategies, and risk management against changes in social conditions.
Please check Mission for details.
Assigned lecture
Undergraduate (Department of Earth Science and Engineering)
Graduate School (Department of Urban and Social Engineering)
For New Students
Please refer to the PowerPoint below, which is distributed at the laboratory visit for an overview.  
About Laboratory of Planning and Management systems
About Visits to laboratories
In order to choose a lab, it is important to actually visit the lab. If you are interested in our laboratory, please come and visit us. It will be helpful if you contact us in advance.
Click here for access/contact information
Laboratory Activities
We have a seminar about once a week to present the progress of our research. A study seminar is held once a week in the first semester.
About the events in our laboratory
There are many events in our laboratory, such as K-no-kai (the party with Prof. Kobayashi), civil engineering baseball tournament, construction management study group, academic conference (Kansai branch of Japan Society of Civil Engineers, Japan Society of Civil Engineering and Planning), cherry blossom viewing, BBQ, birthday party, drinking party (welcome party for new students, year-end party for planning students, year-end party for planning students, and so on). There are also many exchanges with other universities and overseas universities. Sometimes we have a pizza party at the student room.
Click Here for some of the recent photos.
About the Research Activities
Soon after the entrance examination, you will start your research. If you have a problem with your research, please consult with us. As you can see from the past papers, the research themes of our laboratory are very diverse. It may be difficult to grasp the whole research theme only by the introduction of the research theme on the HP. Therefore, it would be good to listen to the teachers and seniors and get the outline of what they are doing. If you have a research theme that you want to do, please ask your professor about it.
Past graduation and master's theses can be found here.
overseas activities
In our laboratory, students are encouraged to go abroad. There are many opportunities to go abroad, such as field research, international conferences, and so on, depending on the efforts of the students. We also organize joint seminars with Tongji University and workshops with the University of Burawijaya.
Careers of Graduates
Click here for information on recent job trends.
Last Updated on Tuesday, 31 March 2020 16:21