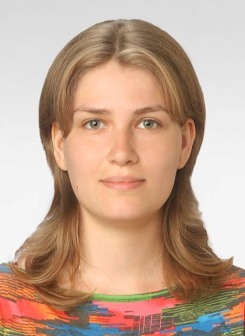 Doctoral Student from Russian Federation
Alena has graduated from Engineering Economics Department of Plekhanov Russian Academy of Economics in Moscow in 2007 and was awarded a degree of Planning Engineer specializing in "Enterprise Economics and Management (Construction)". From 2007 till 2009 she used to work in consulting company as a specialist in project management and planning. She was consulting Russian construction companies on applying of project management methodology and scheduling software.
In 2009 she was awarded the Japanese Ministry of Education, Culture, Sports, Science and Technology Government Scholarship for studying and doing research at Kyoto University.From April 2010 She is studying at the Laboratory of Professor Kobayashi as a doctoral student.
Research is devoted to Delay Analysis for construction dispute resolution and prevention"
最終更新日 2014年4月14日(月曜)09:52